Ocean City Market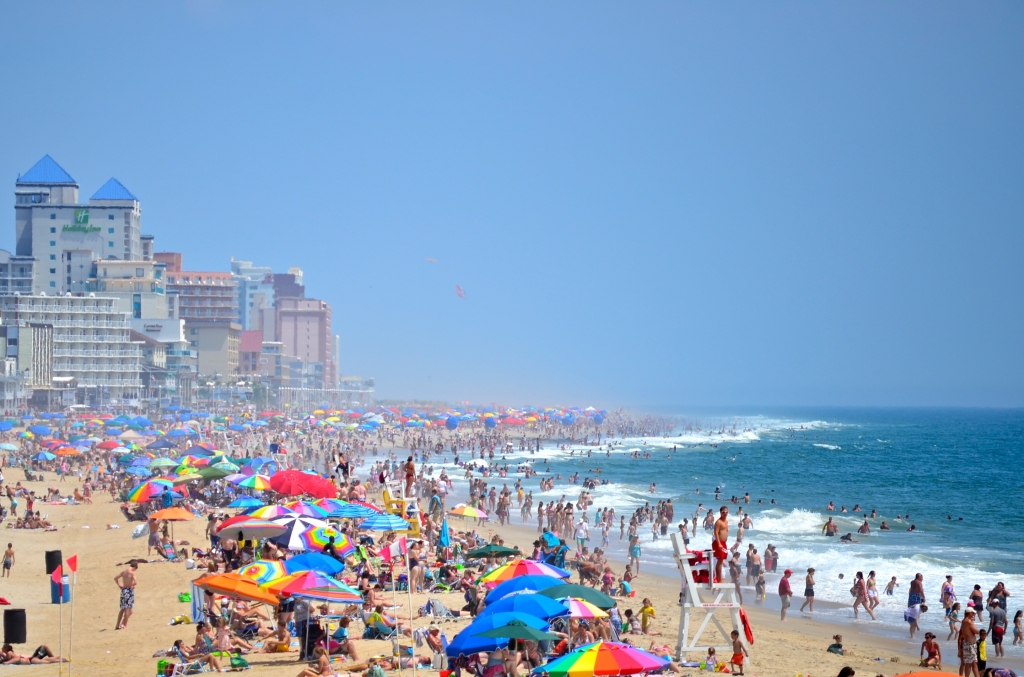 MD's Only Beach & 2nd Largest City in the State
Ocean
City transforms into Maryland's second largest city during the summer with an aggregate population of over 4 million people between Memorial Day and Labor Day.

The Ocean City Public Relations Office's statistics indicate the town had an average of 291,903 visitors on any given day during the summer of 2011.

The total tourism estimate for the summer was 4,086,339 people.

This is an affluent market with forty percent of Ocean City visitors reporting a household income of $75,000 or more!
Geographic Reach
Visitors travel from throughout the nation and world to enjoy one of the best beaches in the U.S.

The resort is an especially popular destination for visitors from the Mid-Atlantic Region including the Designated Market Areas of New York, Philadelphia, DC, Baltimore, Pittsburgh and Harrisburg-Lancaster-Lebanon-York.

The Washington DC area is now the "Richest in the Nation" according to Bloomberg.

The typical household in the DC Metro area earned 68% more than the national median income.
A Resort Town
Many attractions and events give rise to our booming summer season with the town's beautiful 10 mile beach and 3 mile boardwalk topping most lists. Other activities include 17 golf courses, several amusement parks, boating, fishing, watersports, and 193 dining establishments.
Over the years, Ocean City has earned its reputation as the "White Marlin Capital of the World" and is home to the World's Largest Billfish Tournament, the White Marlin Open. World Class fishing teams from all over the East Coast will descend upon the town again in August 2012 marking the 39th year of this week long tournament.
The town plays host to numerous other exciting events as well. In 2011 Ocean City received national coverage as host of the Dew Tour Pantech Open, a major extreme sporting event taking place right on our beach. The Ocean City event achieved the highest attendance in the history of the Dew Tour with 73,000 spectators. Other popular events include our 4th of July Celebration with two full scale fireworks shows, the OC Air Show and several car shows.
In this vacation environment, many visitors find themselves watching less television, spending less time in their cars, and reading fewer newspapers; thereby making it difficult for advertisers to reach them. The SeaBoard delivers our clients' video messages to a captive audience where they are most likely to spend their time, the beach and boardwalk!


Receive special deals and promos in
your inbox